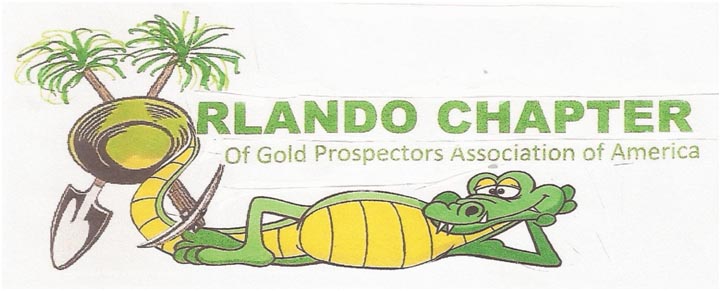 Current Issue
November 2016 Newsletter Editor Janice Bosscher, Secretary of Orlando Chapter of G.P.A.A.


The November meeting was held November 12. 2016 at Warren Park. We celebrated our Veterans with a coffee and a show of hands of those who are veterans… well over half of the attendees. Chris then reported on 3 members who have had visits to the hospital. Ron S. And Woody both visited McDowell County hospital at each of the Lucky Strike Weekends. Both Ron and Woody are recovering, as is Eddie C., who had a heart attack between those two weekends. All three gentlemen were in attendance today.
Chris reminded everyone that there was a sign-up sheet for the Christmas party on the table.
I asked to start checking GPAA ID's today so it would not be quite so zoo-ey for the party. I thanked everyone for their pictures and input for the October newsletter, and for their support.
LUCKY STRIKE OUTING DISCUSSION: The officers had a meeting prior to this one and the consensus was that never again will we have two separate weekends. For many reasons, this just does not work. We look forward to learning from our mistakes, and one being that we must schedule our outings further in advance. The first weekend brought in 1.9 grams of gold from 8 loads of dirt and a broken down Trommel. The second weekend saw 4.1 grams and 14 loads of dirt. Ann W. and Toni K. were the fantastic cooks as well as gold clean up.
The By-laws were discussed and the members were reminded that if they desire a copy to let me, Janice Bosscher, know, and I will be happy to email them to you. Many of the chapters out west even have "CLAIM officers" and equipment officers. While many of those officer positions do not apply to us, and given that we have to have better scheduling, we could use an outings Officer and committee. Chris asked those who were willing to serve on an outings committee to please let me know after the meeting. (Those interested are: Les and Ann P., Steve M., Debbie C. and Mark T.) Members even suggested that we have possible dates and places presented at the January meeting so vacations and travel plans can be arranged. With the by-laws, we were reminded that anyone can be nominated to our chapter office at the next meeting. (However, no surprises to the nominee.)
Marty H. found a 300 year old Spanish coin on the beach after the hurricane… and Bob displayed his metal detecting beach finds. Ann W. had copies to make a sluice from the square PVC gutter pipes and rubber corduroy. (If you would like one, ask Ann or me and I will send you one via email.
Mark T won the raffle! (When I got home from the meeting I had a message from Bill Niazy, he sends his greetings, gratitude for our friendship and that he has now moved back to Michigan.)
And of course the big discussion was about our next meeting, December 10, our Christmas party! Dave and Toni K. have again graciously offered to host the party at their house. I will send out directions to their place in a separate email. WHAT TO BRING?
1. Whatever dish you signed up for. If you did not sign up, please let me know and I will put you on the list.
2. Something for the gift exchange, per person. In the past, we have seen liquor sets, prospecting tools, candy, funny stools, lottery scratch offs, blenders, crazy white elephants, etc. Please wrap your gift, keep around $15.00, and if it is gender specific, please label it as so. (Not that the gift is male or female, but that it is meant for a male or female.)
3. Your appetite… we all make some pretty good food.
4. A lawn chair…there is a large open shelter at Kinney's, but please bring your lawn chair!
5. Your sense of humor, let us celebrate our chapter!
AND THIS IS THE CHRISTMAS PARTY LIST SO FAR:
Coke, diet Coke, Water
Woody & Janice
Apple and Peach Pie
Dave & Toni
Chocolate Trifle
Henry & Allie
Sweet Potato Casserole
Dick & Ann
Mac 'n' Cheese
Steve & Linda
Lemon Crème Cake
Eddie & Cathy
Bread, Rolls n Cheese
Mark, Emma & Ian
Pumpkin Pie
Marty & Linda
Broccoli Salad
Frank & Marianne
Escalloped Potato & Baked beans
Ron & Luci
Layered Cauliflower Salad
Tom & Claudette
Green Bean Casserole
Les & Ann