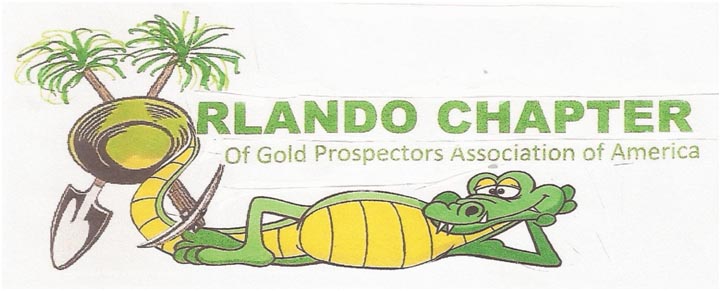 Current Issue
July 2017 Newsletter Editor Janice Bosscher, Secretary of Orlando Chapter of G.P.A.A.


July notes:
The July chapter meeting was held at Warren Park in Orlando on July 8, 2017. Vice President Eddie Cater opened the meeting in absence of President Chris Maggio. New member Joe Gallo was welcomed as well as seeing the Cassadays back.
I mentioned that I am trying something different to take minutes…that hopefully I can read a bit better.
Upcoming Outing: please see the next page for details. Notes from Events chair Steve Mattes.
Old Business: Dick and Ann Wickes and Dave and Toni Kinney are in Alaska on Kinney's claim. They have had a few bumps in the road, but are doing okay. We discussed that the Warren Park pavilion should be rented for the Christmas party on December 9.
New Business: There is a new Florida G.P.A. A. chapter forming in the Tampa area. There is also a new state director, Tim Leibel and Facebook page: Florida GPAA/LDMA News. This was posted by Tim:
Ok, we have all been waiting for it. The date of the first meeting of the new Tampa Florida Chapter of the GPAA is July 22nd. Meeting time is 9 in the morning, at Veterans Memorial Park, 3602 Highway 301, Tampa, FL, 33619. Refreshments will be served. We also will be having a few give aways for the First meeting of the new Central Florida chapter. If anyone has any questions contact me at DiggersFlGOLDScouts@tampabay.rr.com. Or you can contact me here and I will help you connect with David. I am excited about this.
Woody suggested that we have chapter or Florida GPAA pins made for exchange. Pat Rose knew of a place that makes them.
Eddie thanked Woody for always volunteering by bringing beverages, the flag and the banner…and buckets. Thank you, Woody!
Raffle tickets for the gold concentrates were sold, and then won by Claudette Fox.
The next meeting is August 12, the week after the "dig".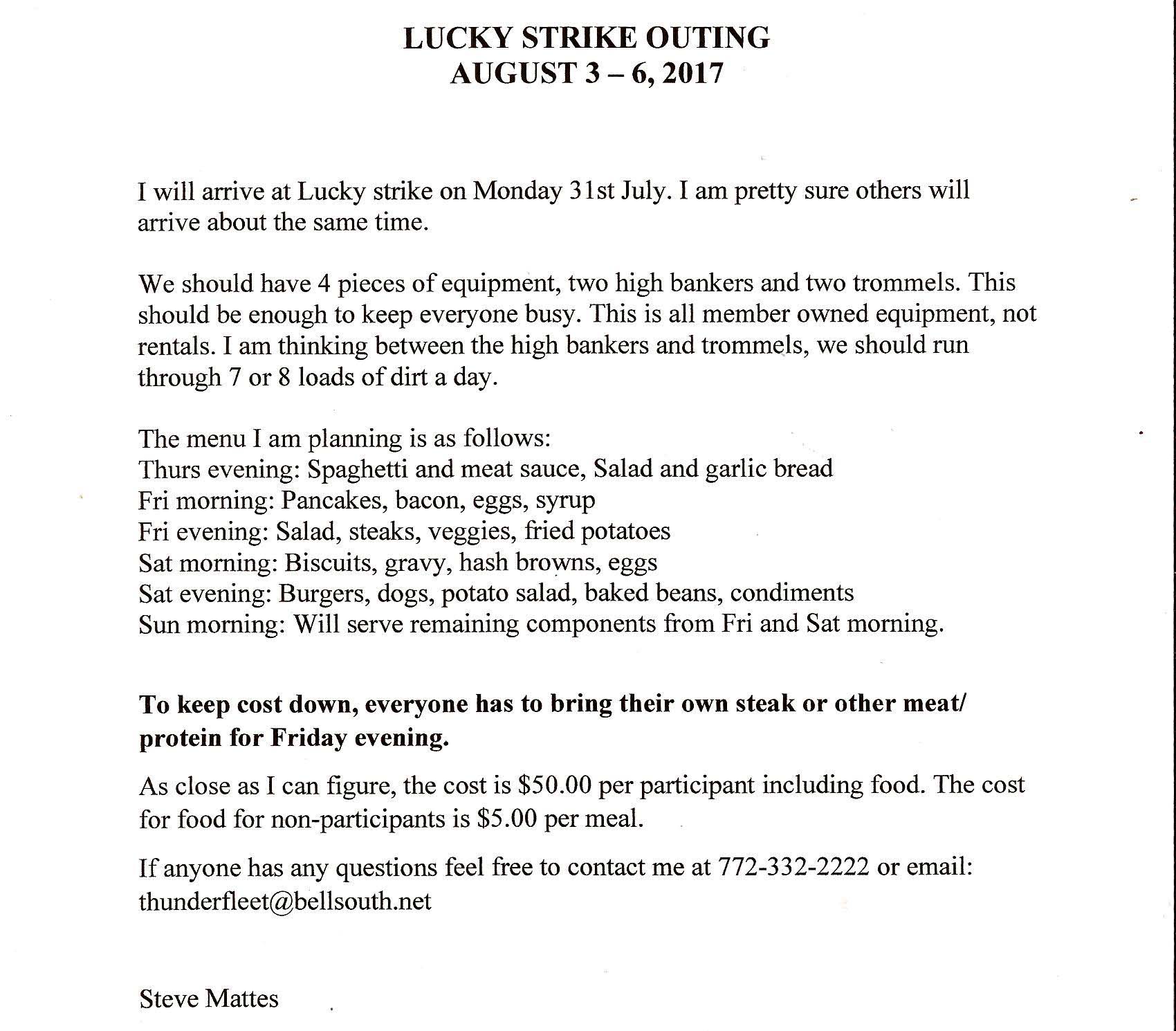 PLEASE NOTIFY STEVE IMMEDIATELY IF YOU PLAN ON ATTENDING OR HAVE ANY QUESTIONS. While drinking water will be available at the work sites, you are responsible for your own. beverages at meals and in between! Morning crew cleanup will begin right after lunch break and the gold spilt will again be at Sunday breakfast. Remember your $$$$$$$.
After our meeting Saturday, Eddie, Woody and Debbie were sitting at a picnic table near the parking lot, when Debbie was suddenly bitten…but not by Woody or Eddie. Debbie was stung by a Florida Puss Caterpillar and received instant burning pain. Woody killed the creature at the time, and Deb and said they were falling from the trees in Loud Mine, GA also. This is a picture of what it looks like, and they like to jump from trees at least in the spring and fall, but sometimes…. After researching it, and looking at Deb's blistered hand, these critters leave poisonous barbs in your skin. Ice, baking soda, white vinegar can all be used, but you must get the barbs out. U of F suggests tape over the sting, and to replace often to remove the barbs. Deb wants all of you to be on the look out for these because she does not want anybody to go through what she did. It took 16 hours for Deb to feel better. Another hint?... If you go to a clinic or E.R…try to take the critter with you…otherwise they just think you are looking for pain meds. So happy you are feeling better, Deb!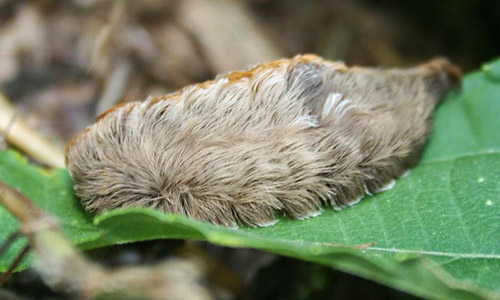 Florida Puss Caterpillar
And now, three handy products for the dig, or backyard adventures in cleaning gold:
1. Jet Dry…yes, the stuff you put in the dishwasher. Breaks down the viscosity of the water and dry your gold.
2. Ocean Potion Aloe Lotion…made with Aloe, Tea tree oil, and cocoa butter, right here in Florida. Smells wonderful, non-greasy. Helps heal sunburn, chapped skin, etc.
3. Chiggerex…miracle salve introduced to me by Kinney's. If ever you feel your fore arms itchy, especially after leaning on a picnic table, apply this. This smells like nutmeg and is availabe at Walmart by the bandaids.