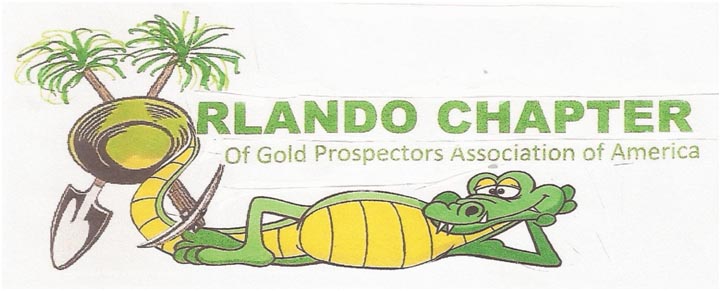 Current Issue
August 2017 Newsletter Editor Janice Bosscher, Secretary of Orlando Chapter of G.P.A.A.


August 12 Meeting Notes:
In absence of President Chris Maggio, Dick Codding, our Treasurer called the meeting to order at 10:05 am. Our meeting started on a somber note because of word we received a few days earlier that our Vice President and Prospector Extraordinaire Eddie Carter passed away. Eddie had attended the August dig at Lucky Strike and had been scheduled for foot surgery. The family requested that in Lieu of flowers, contributions can be sent to Dogs for Veterans program. A motion was made and seconded that our chapter send $100.00 in Eddie Carter's name. The vote was unanimous passed to do so.
While we mourn Eddie, we rejoice with the Foxes in an "all clear" from cancer. Les P. is recovering from knee surgery. Dan H. is interested in a ride to our next dig.
I thanked everyone for their support in trying to keep communications open in our club. I receive some very kind and encouraging emails from our members.
Bob Gaebler, our Webmaster is renewing and updating our web site. A motion was made and seconded that we fund the monies needed for this project. Again, everyone agreed to this.
Steve Mathes, our Event Chair gave a report of our August dig at Lucky Strike.
Apparently the gold was very fine, like flour gold, but attendees had a good time. This moved into discussion for the purposed dig the weekend of October 20 and 21 at Lucky Strike, with $100 proposed fee to rent the wash plant. Many of the members who were on the August dig suggested that the wash plant would blow away the four gold up there. A motion was made, seconded and passed that we not rent the wash plant. About six people were interested in attending, but people were interested in the GPAA Gold Show in Concord, N.C. the following weekend.
While we were discussing this, Cathie Carter and her sister Susie walked up. Cathie presented a sluice that Eddie recently won to our club. We all took some time to talk with, and hug on Cathie and Susie. After a few minutes, we gathered in a circle around the flag for a moment of silence in memory of Eddie. The moment of silence was concluded by singing "Taps".
Christmas Party should be December 9, probably at Warren Park, but that has to be confirmed, as well as the October dig.
Deb C. presented a few options to our digs. One was to try Loud Mine again…in fact gold concentrates can be purchased at Grissom mines as well as areas around Loud. She also presented the idea of going to the Fort Drum Crystal Mine (near Okeechobee) and for $6000 going through the tailings. Deb was thanked for her research.
Claudette won the raffle.
The nest meeting will be a potluck on September 9.The meeting was adjourned at 11:13am.
However, on September 5, after consulting with President Chris Maggio, I sent the following email out:
IMPORTANT Orlando GPAA Chapter
We have received word that a lady named Irma has intentions of crashing our meeting Saturday. At the very least, she will be doing a fast and furious rain dance with her windy skirts. We believe in safety first and want to avoid becoming her dance partner. Therefore, we ask that you avoid Warren Park on Saturday.
Please stay safe, we will be in touch soon.
God Bless,
Janice Bosscher, Orlando GPAA Secretary
Calendar for the remaining of 2017:
Regular meeting
Dig?
Gold Show
Regular meeting
Christmas Party

October 14
October 20-22?
October 28. 29
November 11
December 9

Warren Park
Lucky Strike?
Concord, N.C.
Warren Park
Warren Park?

Given that there are only two months to our December meeting, and that is the meeting where we elect our officers……please give thought to running for an office. If you nominate someone, please talk to them, or at least warn them that you are doing so! All offices are open for bids!
In Memory of Eddie Carter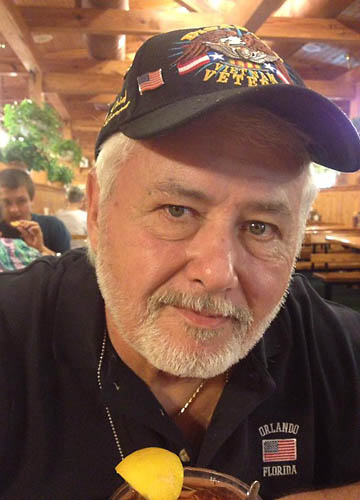 TAPS

Day is done,
Gone the sun,
From the hills,
From the dales,
From the sky!
All is well,
Safely rest.
God is nigh.