Trading Post
Items for sale or trade, listed by GPAA members and friends of the club. Contact the person listed if interested, or would like further information.
To list an item, Send details and photo's to Bob Gaebler at RJGaebler@cs.com. Items will be listed at the discretion of the Central Florida GPAA officers, and should be related to the endeavors of the GPAA. Items will be listed for a period of 3 months or until they are known to have been traded or sold.
Selling
-
Garret AT Gold
-
$700.00.
Contact Bill Niazy via EMail at gumr6257@yahoo.com
posted - Jan. '16
Bill has a Garrett AT Gold metal detector for sale. It's just a bit over a year old, and due to health reasons he is looking to sell it. He spend over $800.00 and is Asking $700.00. Please Contact Bill via Email if your interested.
For further details about this Detector, Google Garrett AT Gold, and head to Garrett's website.
Selling
-
16' 2012 KZ RV Spree Escape
- $10,000.00
Contact John via Email at 1JES@BELLSOUTH.NET or 561-307-1243
posted - July '14
The RV for sale is a 2012 KZ RV Spree Escape. A Sportsmen Classic 16 ft. BH, with 7 Pin plug, and an Unloaded Weight at 2360 lbs. Check out the photos.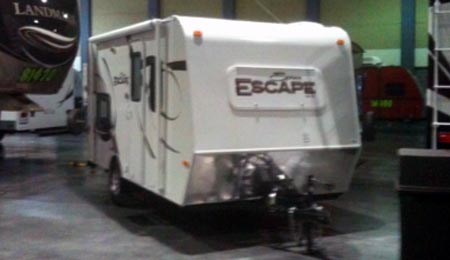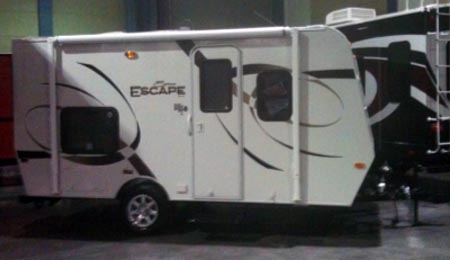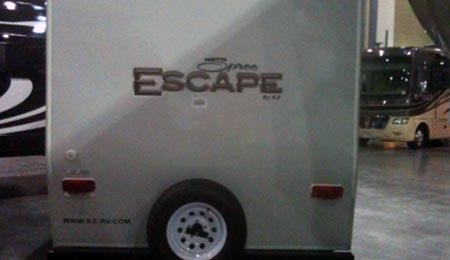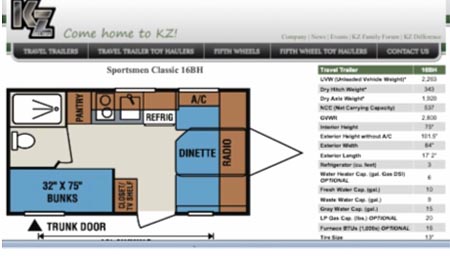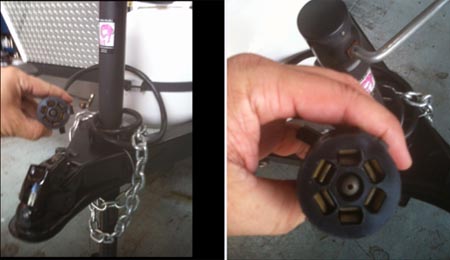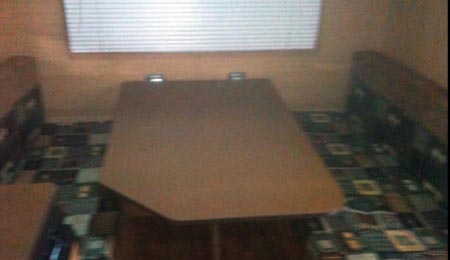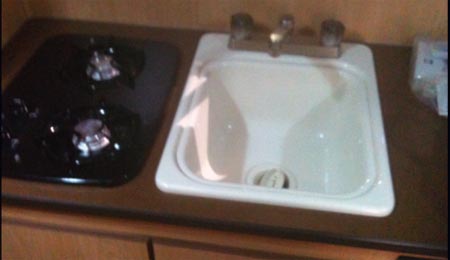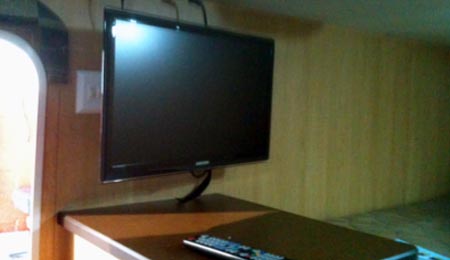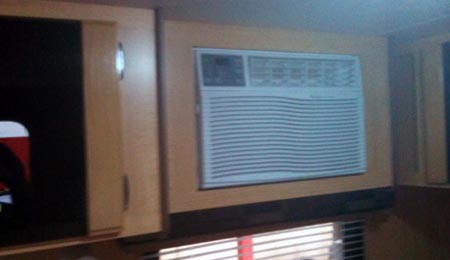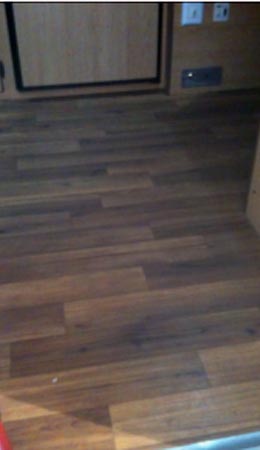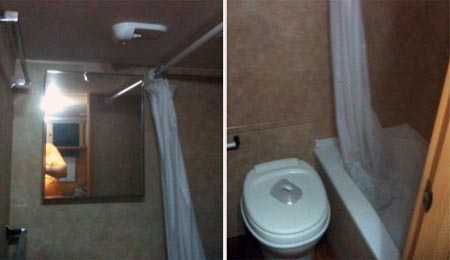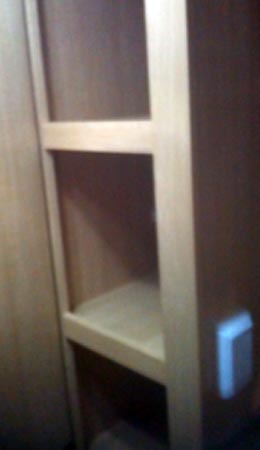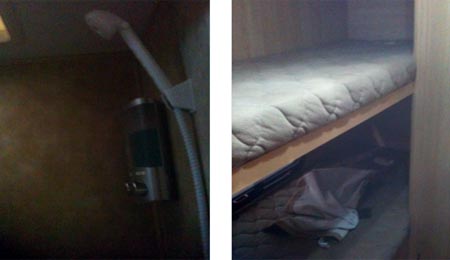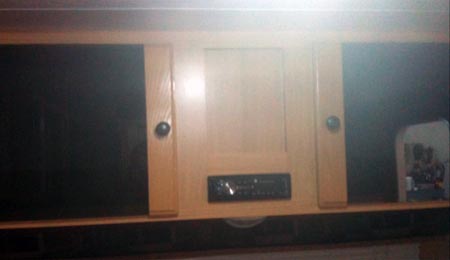 Selling
-
Prospecting and Metal Detecting Supplies
- Various prices
Contact Dana via Email at smithda9@yahoo.com
posted - July '14
Here's a list of itemsSome of which can be viewed on his website, www.Fixedcamping.com
* Patented Blue Bowl with Pump, hose, and levelers
$ 100.00
* Whites Eagle IIsi with extra Coil
$ 250.00
* Fisher CS5 Quicksilver
$ 250.00
* Garret Sea Hunter XL500
$ 175.00
* Lodge 12" Camp Dutch Oven (new)>/td>
$ 56.68
* Lodge 10" Camp Dutch Oven (new)>/td>
$ 48.76
* Lid lifters 9, 14 or 22" (several Avail)>/td>
$ 12.00
* Lid Stand ( 4 avail)>/td>
$ 7.99
Selling
-
Honcoop Mini Highbanker/ 1" Dredge Combo
- $900.00
Contact Walt - 239-772-4154, concepts15@aol.com
posted - Apr. '14
HONCOOP MINI HIGHBANKER
Great condition, compact, easy to handle and use. Comes with everything shown in pictures plus extras. Can deliver to save postage if needed.
Mini Highbanker also includes:
1" Dredge Kit
Sluice Flume
25' Lay-Flat Hose is in two sections 15' and 10' and have lever quick connects.
1" Honda (1-1/2 HP) Pump. Honda 1-1/2 HP engine has been well taken care of with Mobil 1 synthetic motor oil.
This is a great opportunity to get into prospecting starting small and is very easy to handle as it is assembled with a #3 Phillips screwdriver.
No wrenches needed !
We can deliver in central Florida if necessary.
$900.00 for package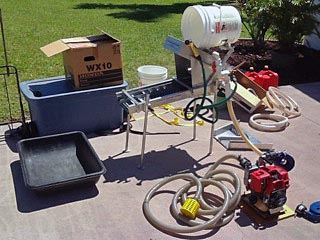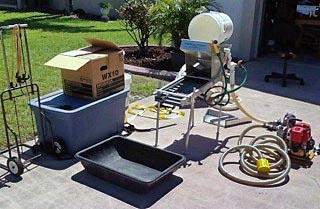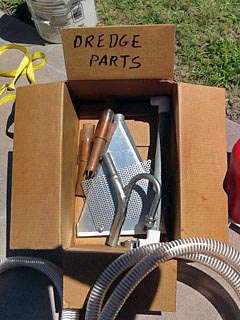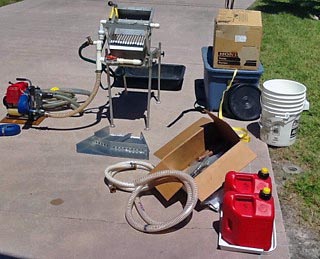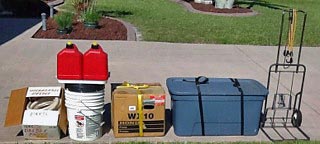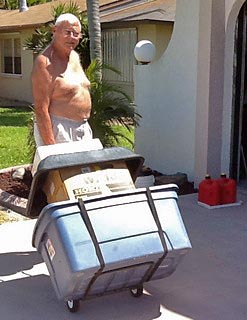 Selling
-
Keene Highbanker/Dredge Combo
- $1,496.00
Contact Mike
posted - Feb. '14