Weekenders, Sept. '12 - Georgia Gold Prospecting.

Here's a few photo's from the chapter's outing at Georgia Weekenders in Sept. 12, over the Labor Day weekend. Looks like the members had a great time, with mother nature cooperating with the weather.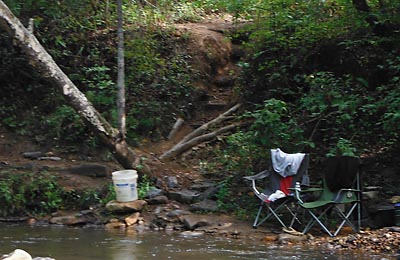 Stairs down to the river.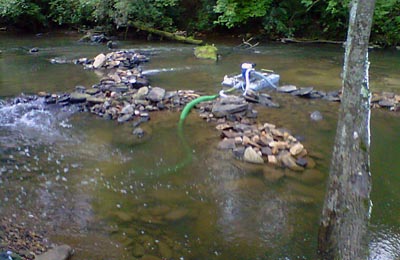 This one ready to go.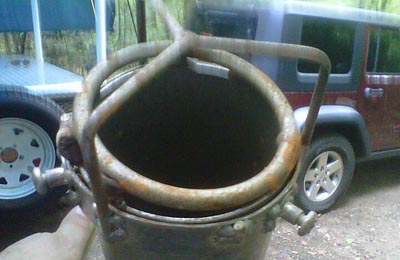 4 inch Nozzle guard.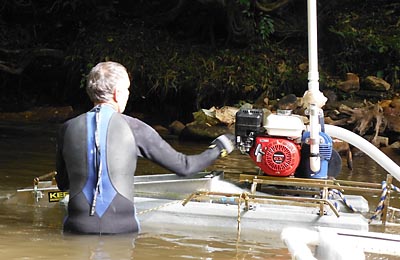 Doug ready to start her up.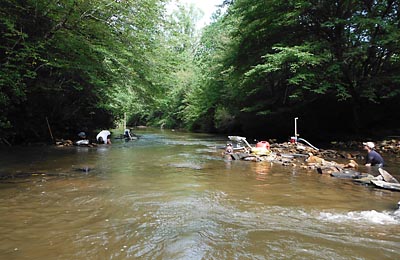 Everyone in the river.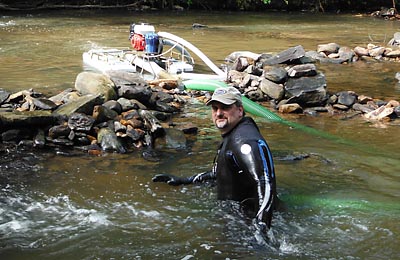 Chris having fun.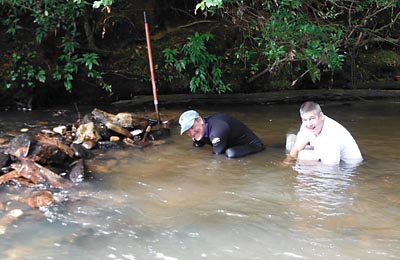 Jim and Tom working the same hole.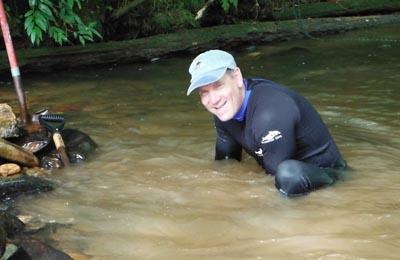 Jim at the Nozzle.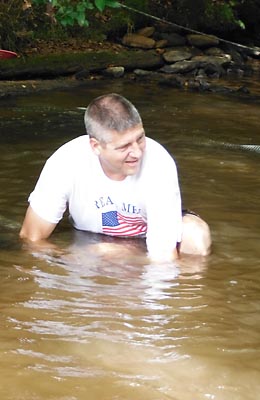 Tom.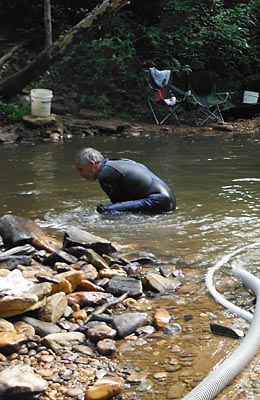 Doug starting a hole.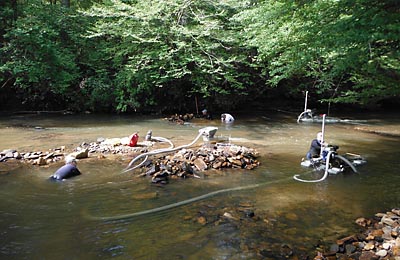 A dredgeing we go.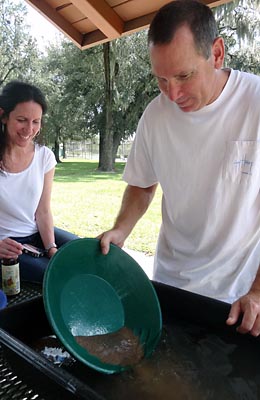 Jim starting to pan a scoop of cons at the chapters Sept. meeting."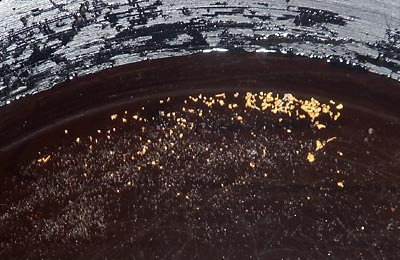 A bit of color from about 3 scoops of cons.