Lucky Strike, Apr '15, North Carolina Gold.
Our chapter loved the last outing to Lucky Strike so much that we headed back this spring and utilized their wash plant for a couple of days. Friday and Saturday we used the wash plant, while Sunday was open for members to pan, sluice or use their own equipment.
Over 20 members made the trip to North Carolina for this outing. We were all treated to a new Cook Tent our chapter President Chris created. Breakfast was supplied every day, and Friday night was a bring what you wanted cooked Dinner. Members thoroughly enjoyed this new setup for the duration of the outing.
The weather was a bit overcast with a little rain over the weekend, as a cold front was moving through. The temperature remained above 55 which was better than the chilly mornings the past fall. Using the wash plant went really well, and members took turns at the different work stations required to operate it. With 2 cleanups a day, the chapter ended up getting a few pickers and over 12 grams of gold. This made a pretty good split after the dinner on Saturday night.
Enjoy the photographs below. Thanks to Bob, Chris and Connie. Also, Please check out a
9 minute video
about the outing.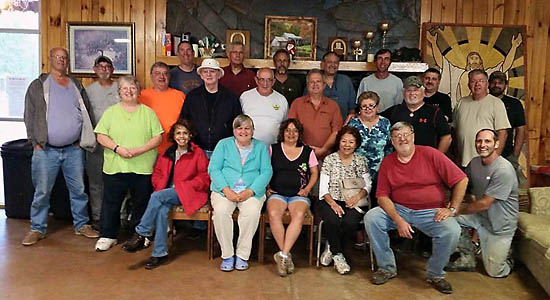 Chapter members attending the spring outing.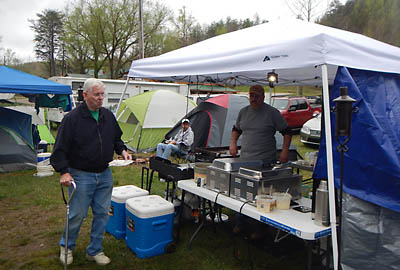 Cook tent.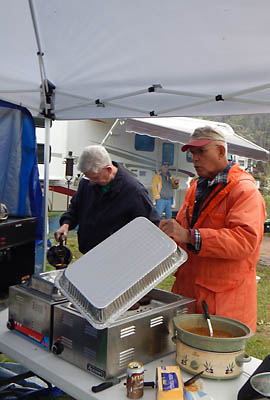 Breakfast every morning.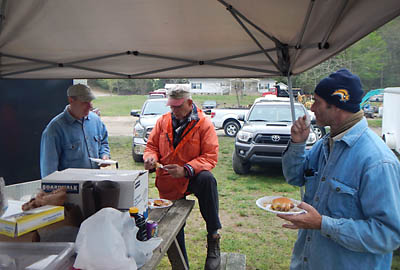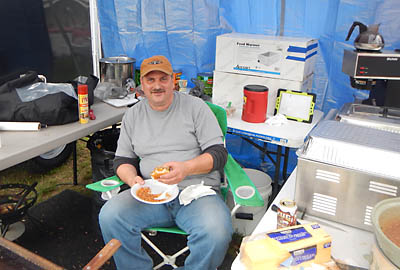 Chef Chris.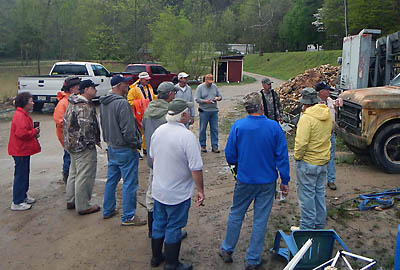 Morning safety meeting.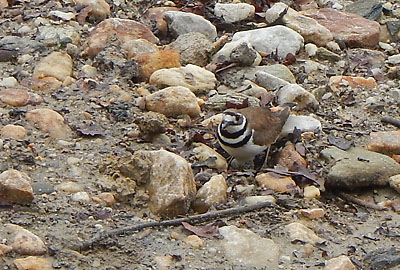 Killdeer Mom near the wash plant.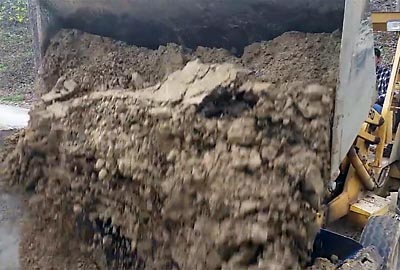 Bring on the loads of paydirt.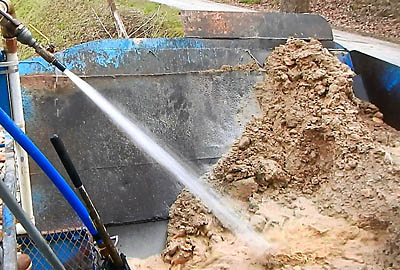 Break up those mud balls.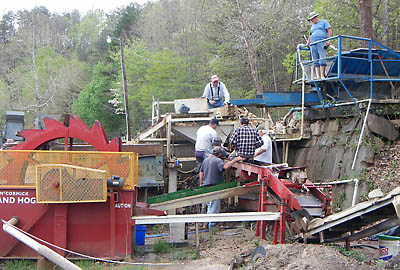 Lucky Strikes Wash Plant.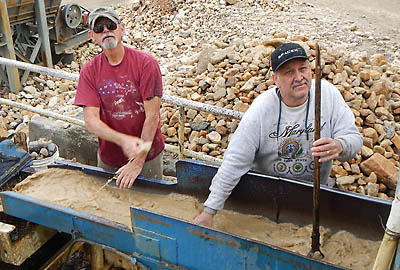 Eliminating larger rocks.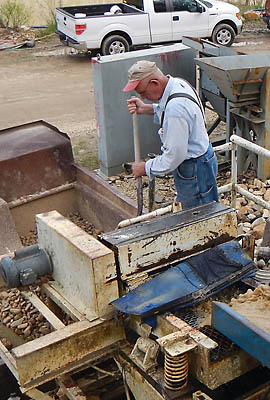 1" over into the dump truck.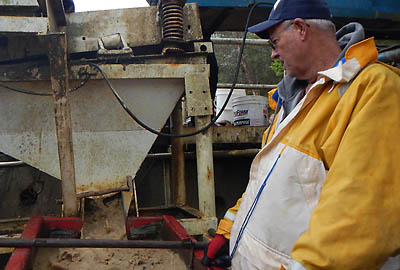 Under 1" into the main sluice.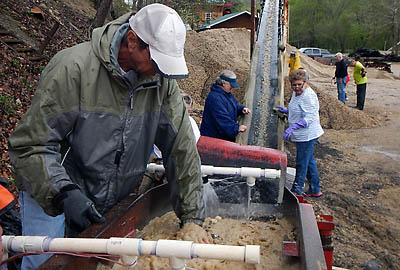 Another last wash of the larger stones.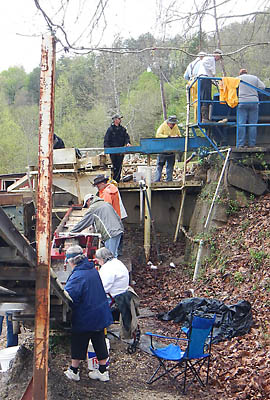 Wash Plant.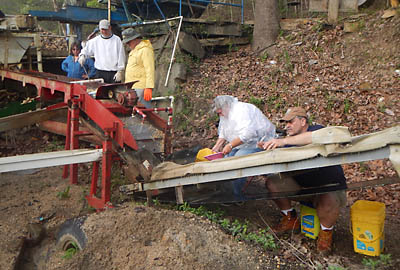 Gem searching.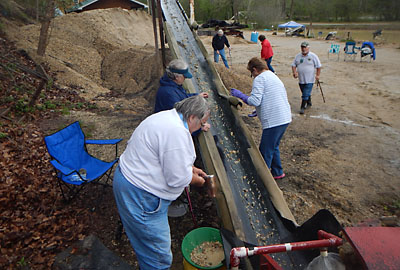 Gem searching.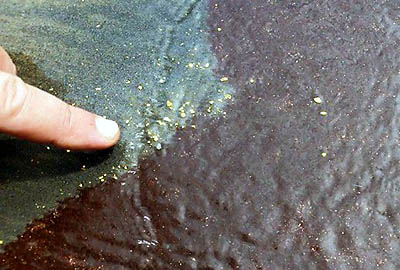 Check out the Gold Flakes...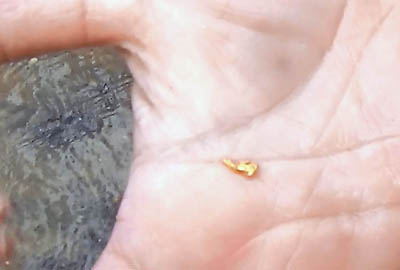 Nice little NC Picker.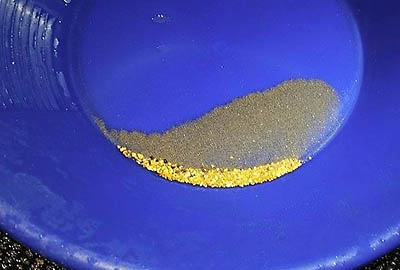 Gold Flakes and fines from one cleanup.
21 Splits for our gold draw.