Gold Show, Oct '03, Winston Salem NC.
These are Richard Allen's, (Club President 2002-2006), pictures from the Oct. 18-19 2003 Gold show in Winston Salem N.C. Enjoy !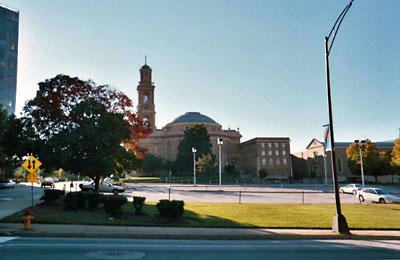 Winston Salem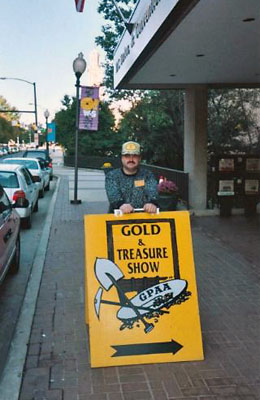 Richard outside the entrance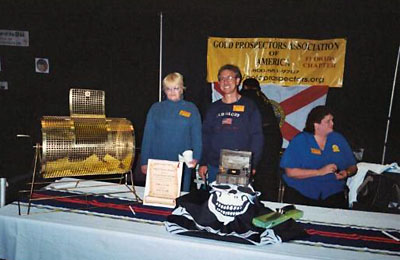 Left to right: Happy & Terry Vaughan and Debbie Kennedy at the booth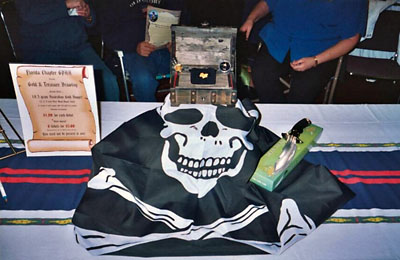 The Prizes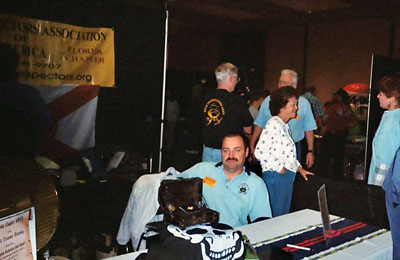 Richard Allen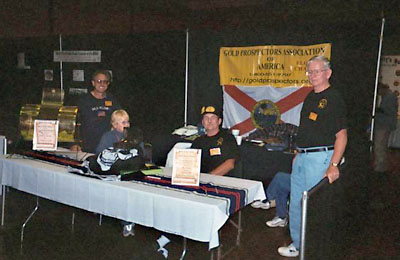 Left to right: Happy, Terry, Patrick Kennedy and Frank Mercier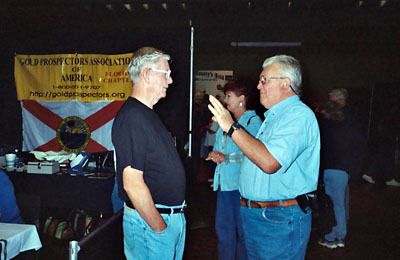 Left to right: Frank Mercier & Art Wolf with Faith Wolf in be background.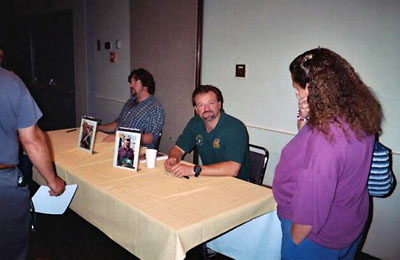 The stars of the show: Tom & Perry Massie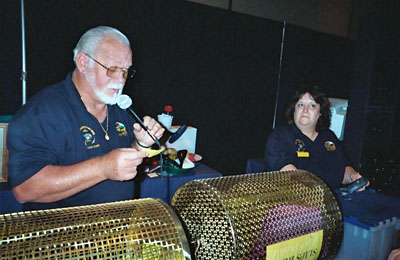 The Drawing...
Here's a few Photo's Patrick took from the event.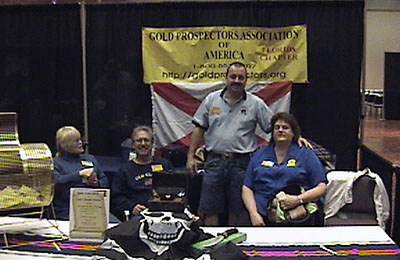 Happy & Terry Vaughan, Richard Allen & Debbie Kennedy.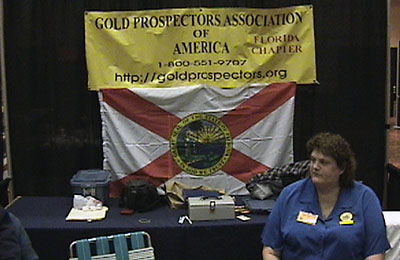 Debbie.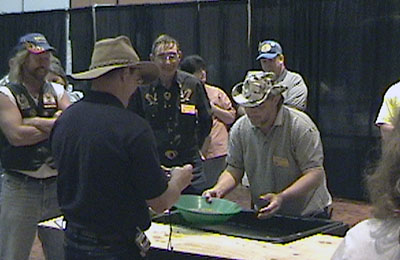 The Panning Contest at the Gold Show.