Gold Show, Oct '09, Concord, NC.

The Club had a nice turnout to the October Gold Show in Concord, NC. At least a dozen of us made it this year between Saturday and Sunday.
Thanks to Ken and Bob for sharing some Photo's. We had several people from Florida stop by the booth which we hope to see at future meetings.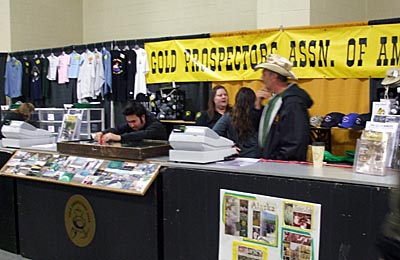 The GPAA booth ready to go.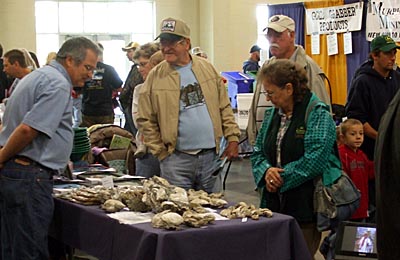 Bob discussing the Ruck's Pit clams.

This year's show ended up being about half the size of last year with Saturday having the most people attending the event. Several seminars were scheduled each day, from "General Prospecting" by Tom Massie to the "Metal Detecting for gold" by Minelab Rep's.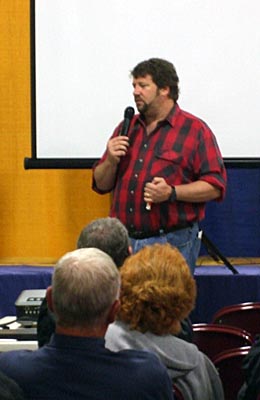 The master himself Tom Massie during
his lecture.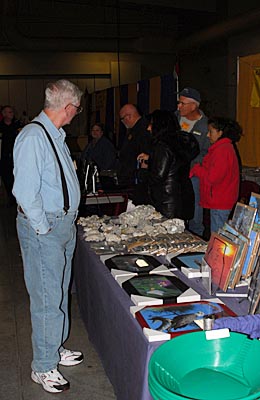 Frank Looking over the goods with
Kathy, Mike and Connie in back.

I guess the current economy kept the crowds away, but there still was plenty of merchant, club and information booths to stop at. I even over heard that the GPAA might be looking to do a future show in Florida... ( Rumor? we'll have to see... )

Several members topped off Saturday with a dinner at one of the local spots. There's nothing like a good meal at a super diner with friends.

It seems though the main event is the raffle that is held at the end of each day.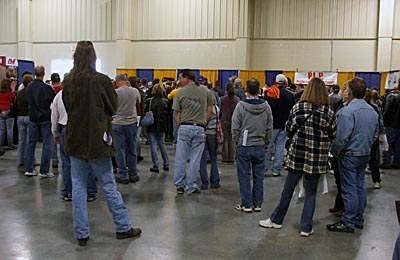 Waiting on that winning ticket.

As most of our members were at the booth grumbling about how far off the numbers were, and joking about a winning ticket ending in "666"... It seems our Club has another winner this year.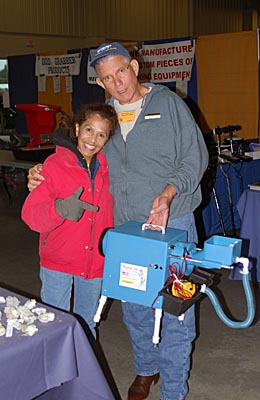 Mike with Connie showing off a new
Mountain Goat. Congratulations Mike.

Can't wait till next year in GA. to keep the streak going...