Gold Show, Sep '13, Jacksonville, FL.
The Gold Prospectors Association of America held the first of three East Coast Gold Shows in Jacksonville, FL this year. The Gold Show attracts people from all walks of life with the love for all aspects of good ol' Yella Gold. This year was like no other.

Thanks to Bob, Chris and Eddie for sharing some photo's from the event.



While this show's attendance was low, there was still plenty to do at the Chapters booth. As in years before, tables were filled with items related to the Orlando Chapter's outings held each year. Fossils, Metal Detecting Finds, Gold Nuggets, and Prospecting Equipment to name a few.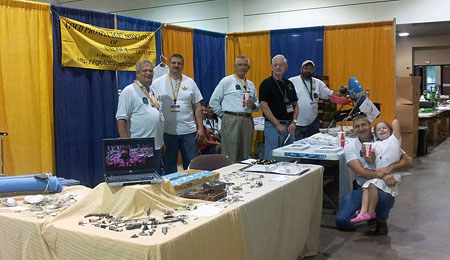 Orlando Chapter booth.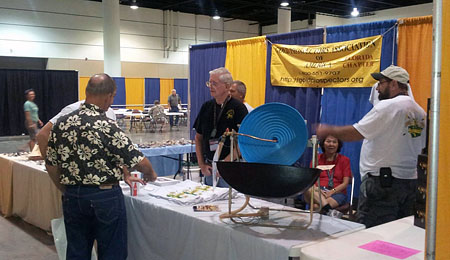 Orlando Chapter booth.
The GPAA relies upon local chapters provided most of the volunteers to help out at shows. Our Chapter was no exception. At least a dozen members could be seen greeting attendees, running errands, and providing help where ever needed over the two day event.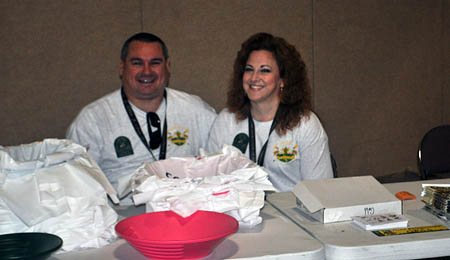 John and Lucy.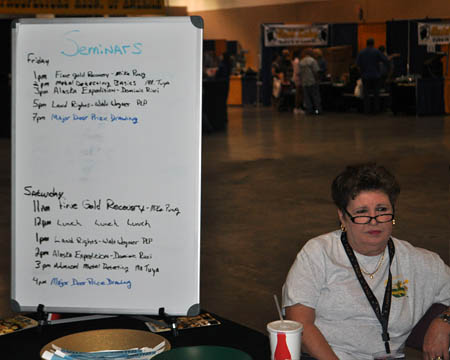 Cathi.
For the first year, the GPAA created a distinct area for children of all ages. Panning, Gold and Gem Prospecting sections were available for use. Young Prospector had a loads of fun looking for Gemstones in a makeshift gem mind. Afterwards they were set into a necklaces for each child to have as a Souvenir of the show.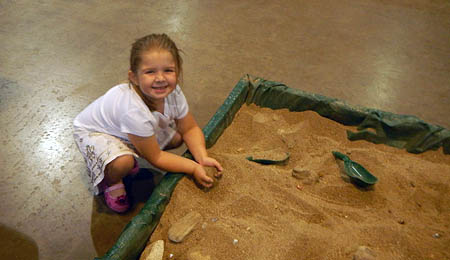 Lala doing some Gem prospecting.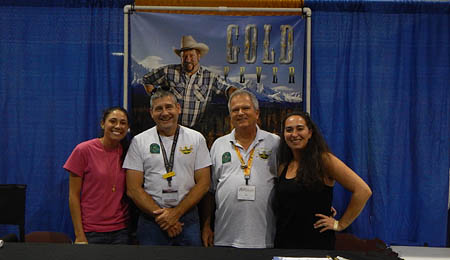 Tom and Bob with the Massie girls.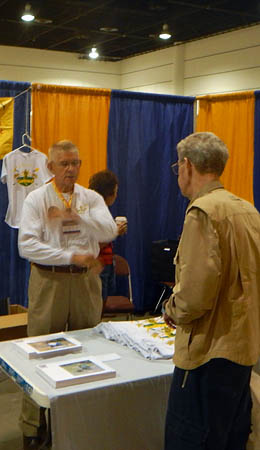 Mike working the booth.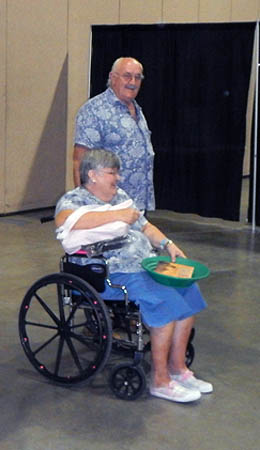 Woody and Janice, gold pan in hand.
At the end of each day the GPAA holds a raffle where all the proceeds go to the PPL,
Public Lands for the People
, an organization dedicated to keep Federal Public Lands open for use by all. This year several chapters members won some nice prizes.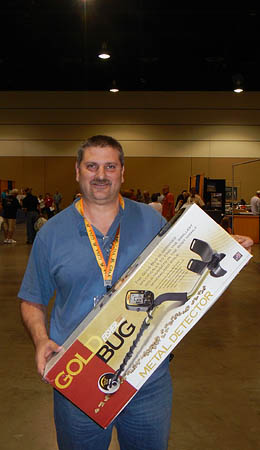 Chris.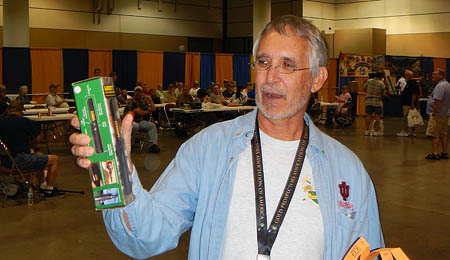 Doug.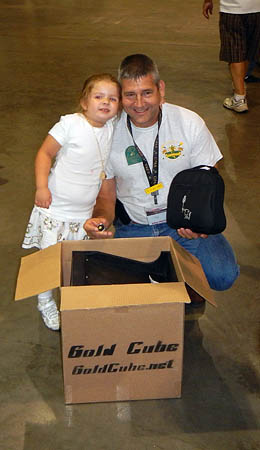 Tom.
For news about future Gold Shows, and further information the GPAA, click
Here
.