Fossil hunting, March. '11, Peace River, FL.


Saturday - March 26, 2011 - Zolfo Springs, FL.

Two brave souls fought off the morning fog, 70 degree water, and 80 degree temperatures to go in search of Fossils in the Peace River.

Well maybe not all that brave in those conditions.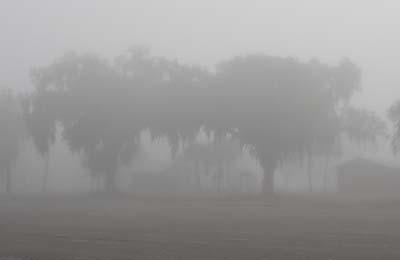 Morning fog at 9am.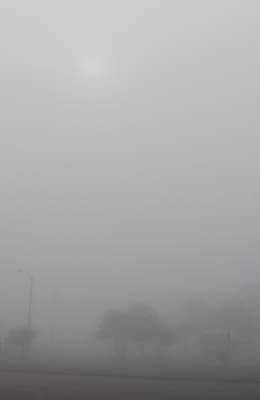 Is that the sun trying to poke through.
The morning fog cleared by 10:30am to reveal one of Florida's best days to be outdoors. Marty and Bob made the trip and had a great time testing out a couple of handpicked spots on the Peace River.

One of which is now Sworn to Secrecy.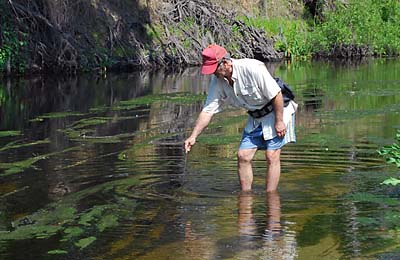 Marty probing for gravel layers.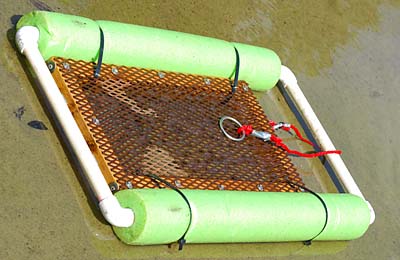 One of the tools of the trade - A Floating Screen.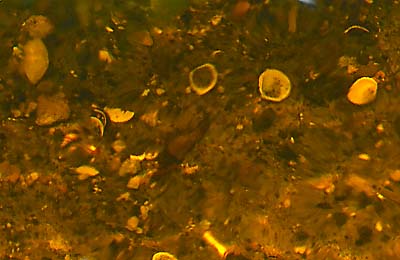 Exposed Fossil bearing gravel.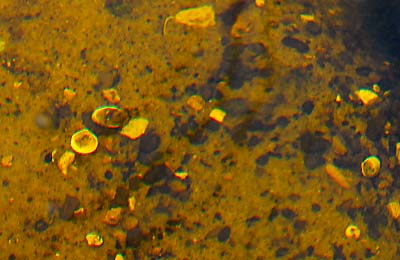 And some more.
and now for the process...


Step 1.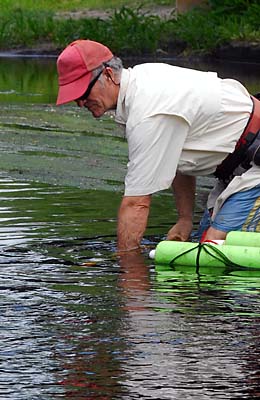 Get a Shovel full of gravel.
Step 2.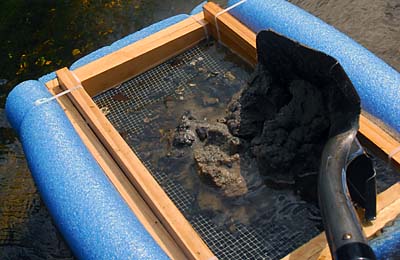 Dump it in your screen.
Step 3.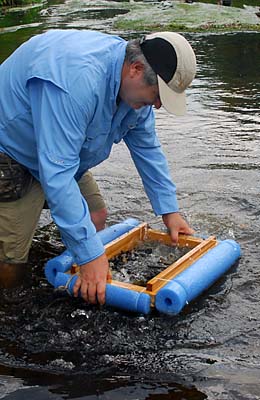 Shake it real good.
Step 4.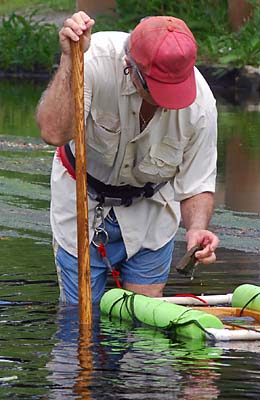 Pick out the good stuff.
It was a good day... Morning hunting, a relaxing lunch follwed by further hunting in the afternoon.
They each headed home with a really good amount of Fossils...


Keep on shoveling...
And now for the Fossils, and a few extras...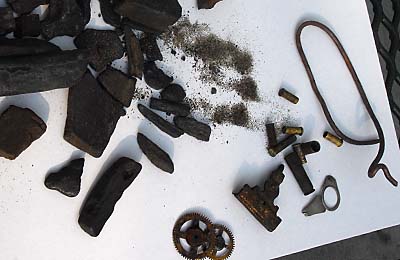 An Assortment with some junk items.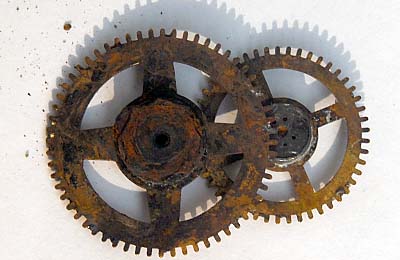 Clock Gears anyone.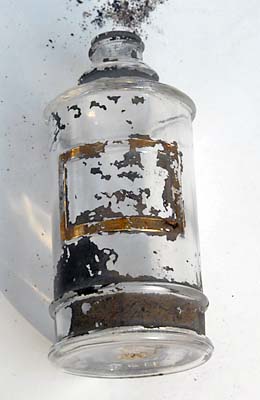 A small guilded bottle.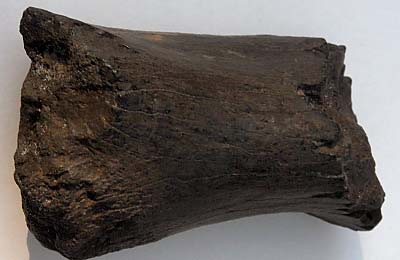 A bone, but which one, and who's ?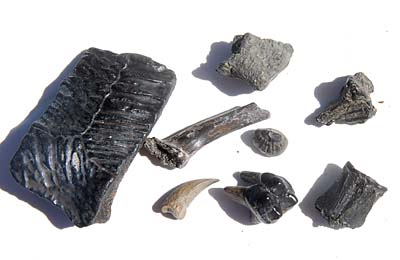 small vertebrae, molar, claw, etc.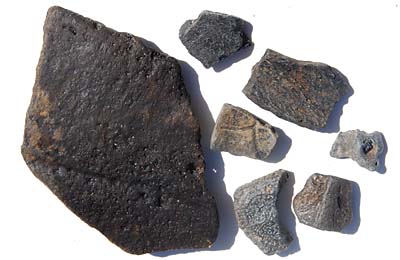 Turtle shells, misc.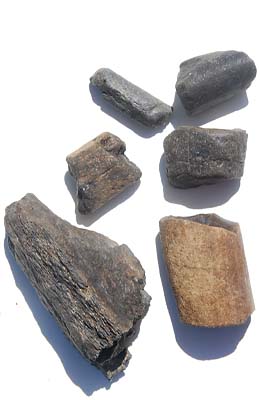 Bone Fragments.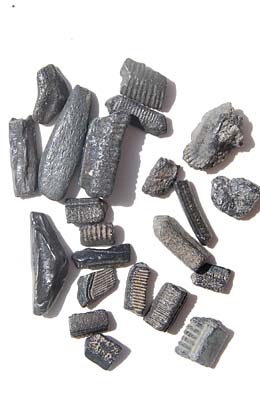 Ray teeth and parts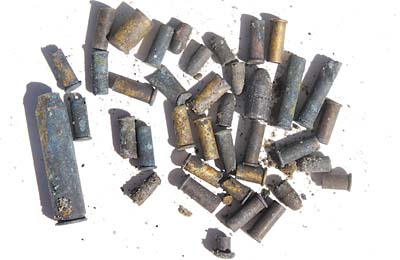 Various shell casings, and bullets.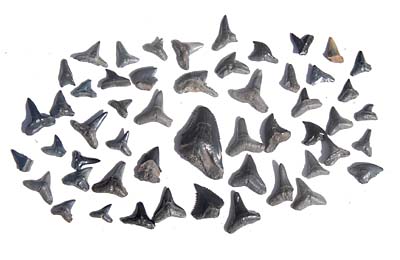 Various Shark Teeth.
Click
Specific Fossils
to see fossils found in the past with identifcation details, including some at the species level. Assignments by the University of Florida.