Fossil hunting, March. '12, Peace River, FL.

It's a Beautiful Morning.
Saturday - March 3, 2012 - Peace River, FL.
What a great day to be out and about in the Florida sunshine.
The
"Fun in the Sun"
didn't start off as easy as planned. Our choice of meeting spots turned out to be holding a rather large festival on the same date. Pioneer Park in Zolfo Springs was holding the 44th annual
Pioneer Park Days
. &nbsp A week long Antique Engine & Car Show.
With a few well times phone calls and a bit of early excitement the members met at a nearby gas station instead. From there it was a quick follow the leader to the digging location on the Peace River.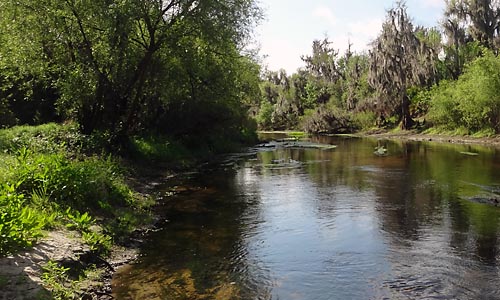 Peace River at its best.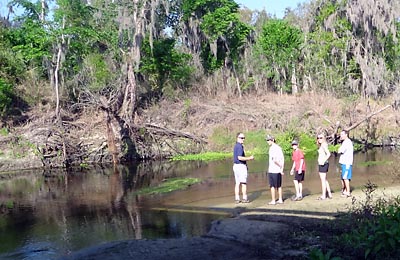 Members checking out the river.
The day turned out to be perfect. Temperatures were in the mid to upper 70's all day, and the water was not as cool as expected. If it wasn't for the snack/lunch break one could of kept hunting all day.

Here's a few photos from the outing, followed by some of the fossils the club found.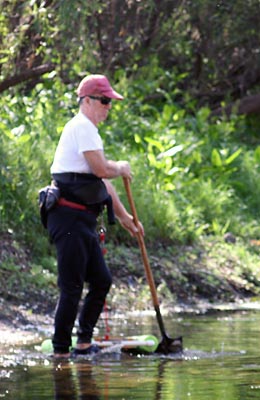 Marty looking for a good spot.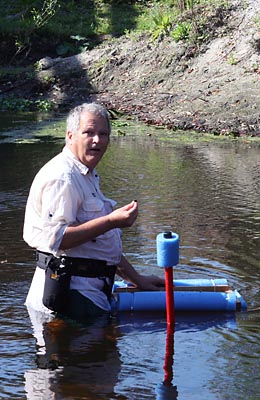 Bob - "All that digging for one small shark tooth..."
Everyone spread out looking for a good spot.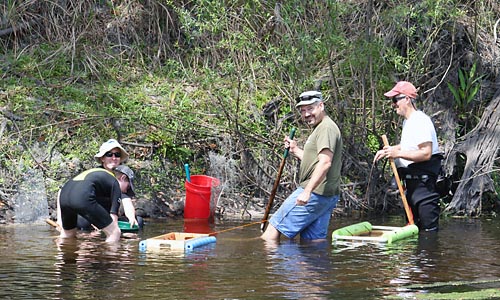 Tom found a great location with lots of fossil bearing gravel.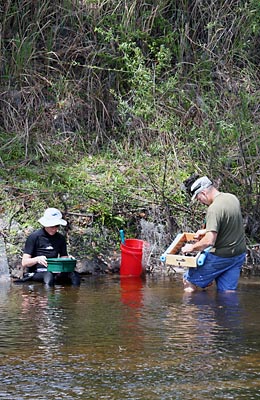 Colleen and Tom searching.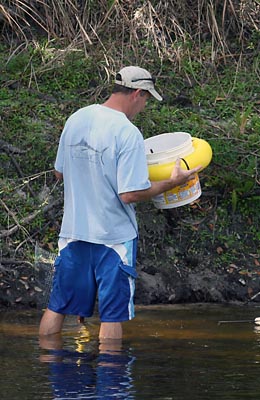 as does Jim.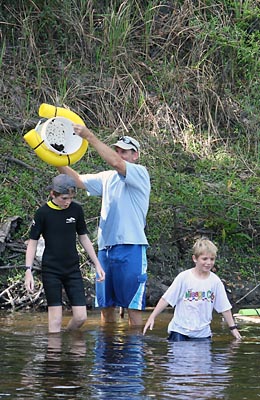 Don't do it Jim... :)



And now for the Fossils...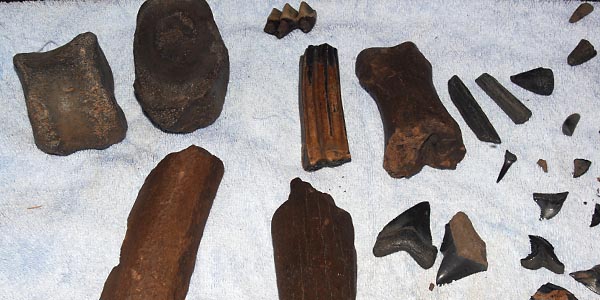 Vertebrae, Horse Teeth, Bones, Shark Teeth.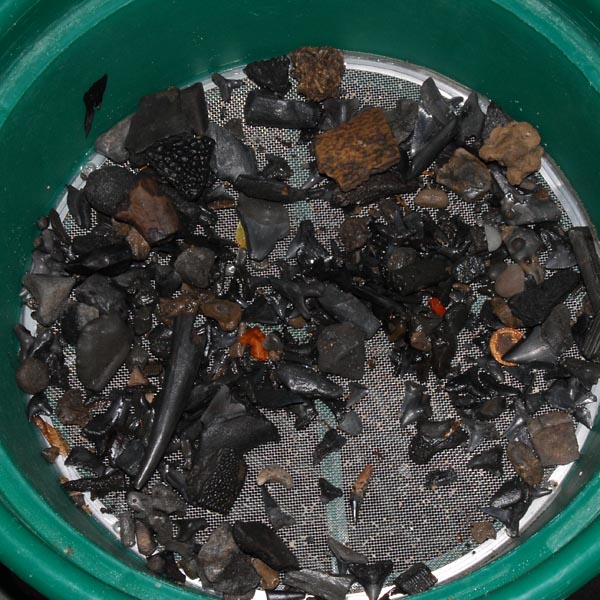 Lots and Lots... Even what looks to be a piece of an antler?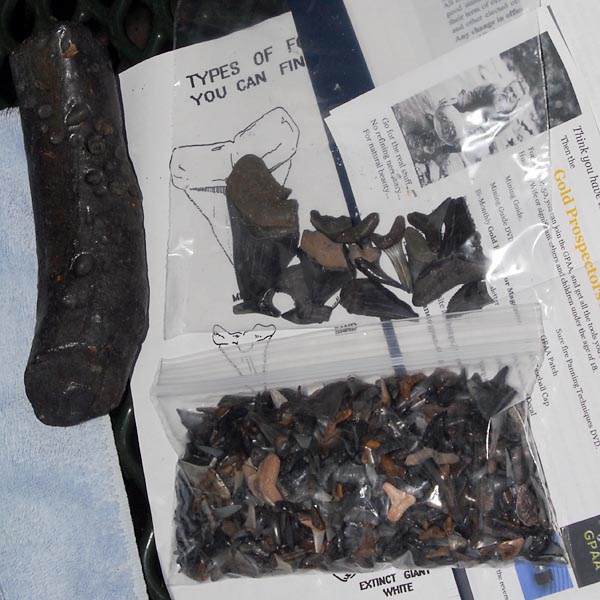 Rib bone, and lots of shark teeth.
Click
Specific Fossils
to see fossils found in the past with identifcation details, including some at the species level. Assignments by the University of Florida.