Fossil hunting, March. '13, Peace River, FL.
Saturday - March 18, 2013 - Peace River, FL.

Brrrrr. Waking up early to a 50 degree morning was a chilly start to a wonderful day.

When everyone met up it was in the mid 60's, and by the end of the day in the afternoon, the local temperature on the river was about 80.

It took a few minutes to get accustomed to the water as it was a bit cooler than other times here. It didn't take long before everyone was out searching for a gravel bar, where the fossils are known to be located.

The area the club hunts each year changed a bit, as a rather large sand bar near the parking was gone. At first it looked like it might have just been under water, but near the shore as you hiked upstream, there was now a small drop off into the River. While Terry, Carol and Bill looked in a few spots, Bob tried to locate the hot spot from the prior year.

With sections of gravel found, some under a layer of clay, members started to find a good number of shark teeth, plus a few other types of fossils.

All and all it was a good day to be outside. Thanks to Terry for organizing this year's outing.

Here are few photos from the outing, followed by some of the fossils the club found. Thanks to Bob, Dani and Terry for the photos.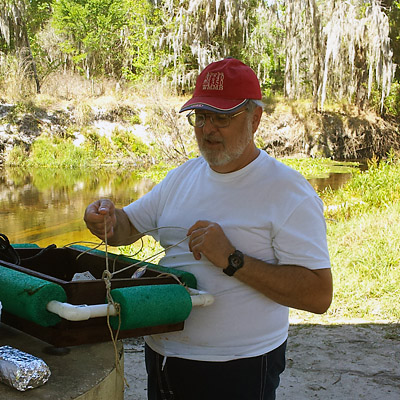 Terry checking his gear.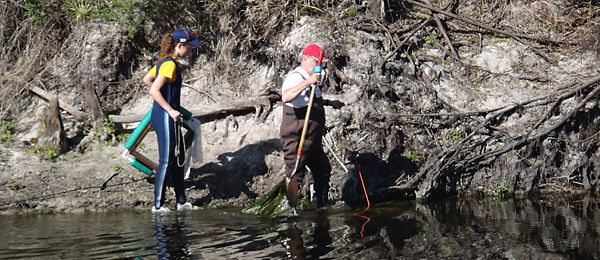 Terry and Carol heading for a spot.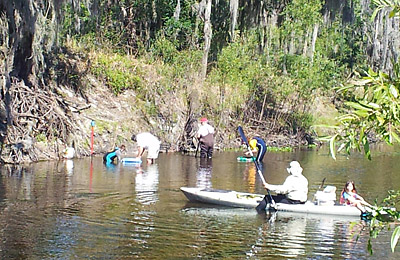 Everyone's hunting.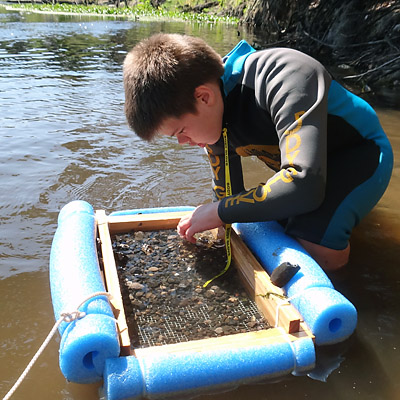 Charlie - "searching for a good one."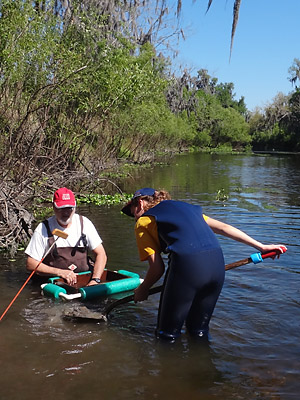 Terry and Carol hunting.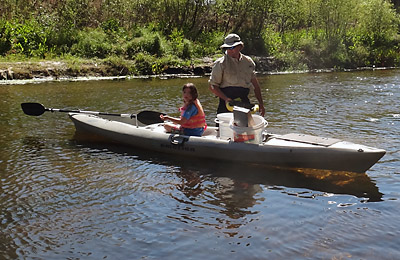 Bill and Kathryn enjoying the day.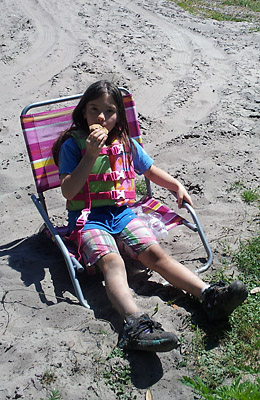 Kathryn Relaxing.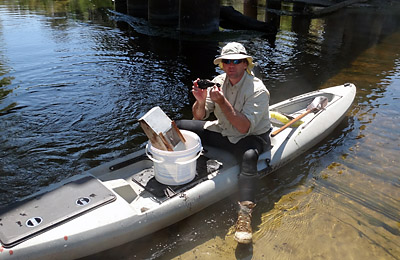 Bill with a large fossil.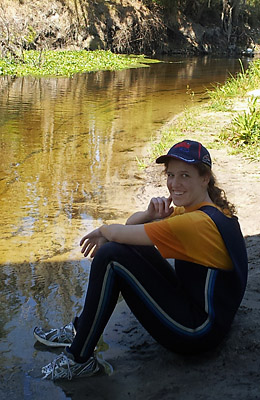 Carol after a long day. :)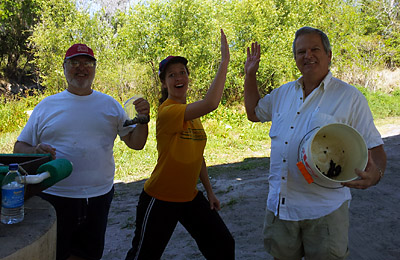 Terry, Carol and Bob - All smiles. :)



And now for the Fossils...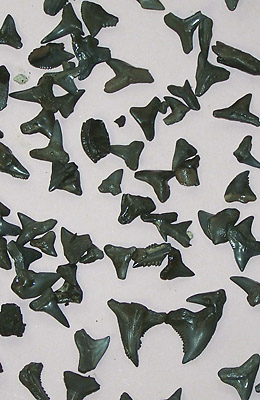 Lots of teeth - Terry.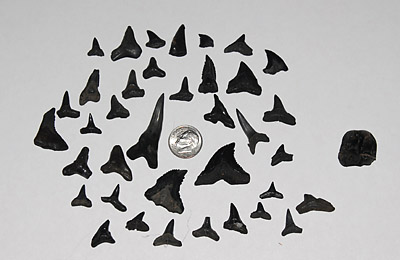 And more Teeth - Bob
Click
Specific Fossils
to see fossils found in the past with identifcation details, including some at the species level. Assignments by the University of Florida.