Fossil hunting, March. '14, Peace River, FL.

Saturday - March 22, 2014.

The chapters 2014 fossil hunting outing couldn't of had much of a better day. A cold front moved through a few days before which put down about 1 inch of rain, but in typical Florida fashion, the weather improves pretty much overnight. &nbsp. Today was no exception. With temperatures in the mid 80's there was only one issue, which was the depth of the water. The Peace River was up about a foot higher then in past years. This was pretty much expected with the amount of rain just a few days before.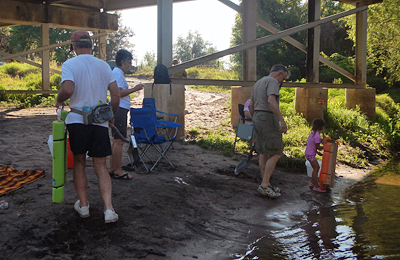 Members prepping for the day.

Nine of us braved the thigh high waters and waded out across to a favorite spot on the far bank. The rubble bar was still there, but this year the number of fossils was minimal. Smaller shark teeth was the normal finds of the day, with maybe one or two larger 2 inch teeth being found. Below are a few photographs taken during the days adventure.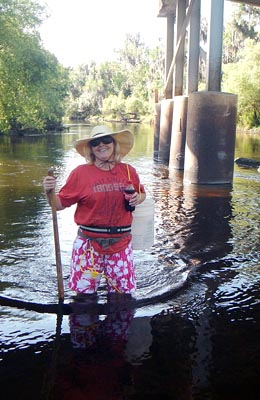 Sue's ready to dig.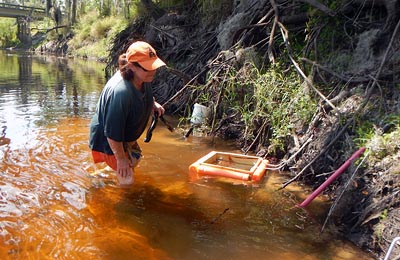 Beth looking for the spot.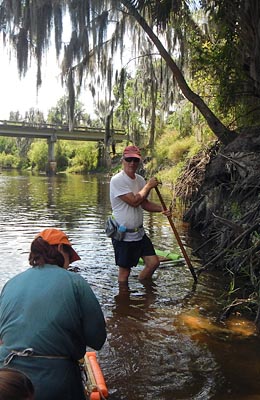 Beth and Marty.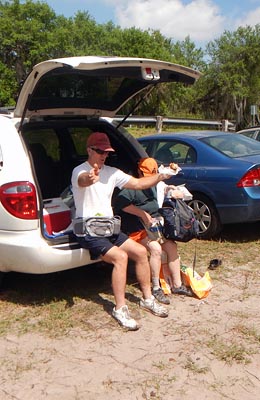 Yes, the fossil was this big.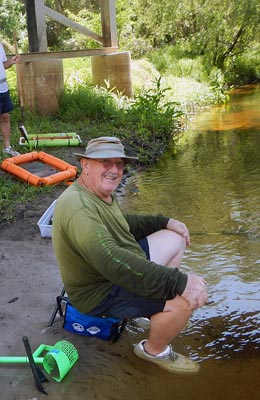 Woody about to start screening.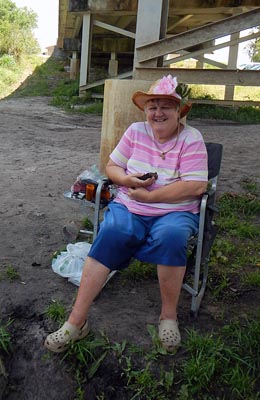 Janice with one in the hand.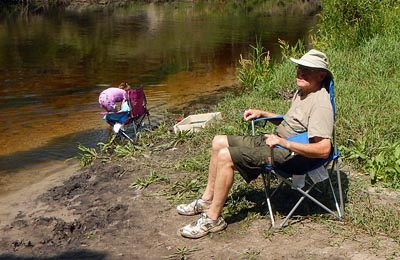 Barry taking a breather.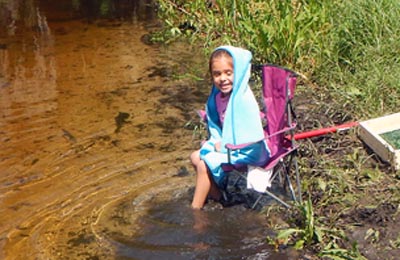 Olivia warming up a bit.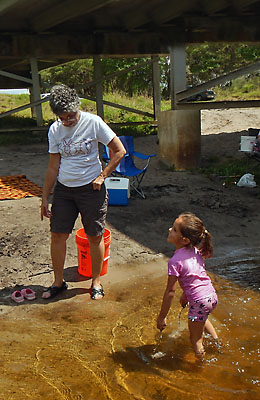 Erin Jo and Olivia.
Click
Specific Fossils
to see fossils found in the past with identifcation details, including some at the species level. Assignments by the University of Florida.